Check out some of our favorite ingredients! Our list will always expand as the Toad scours the earth for more functional plants, proteins, and fungi! We are passionate about local sourcing when possible, regenerative agriculture, planet-friendly extraction practices, and of course all nutrient-dense foods! We will continue to add these ingredients to our retail products and the Toad looks forward to your input & feedback!
PS: Our USA Grown Mushrooms are 100% Fruiting Body – No starch, sugars, or any fillers!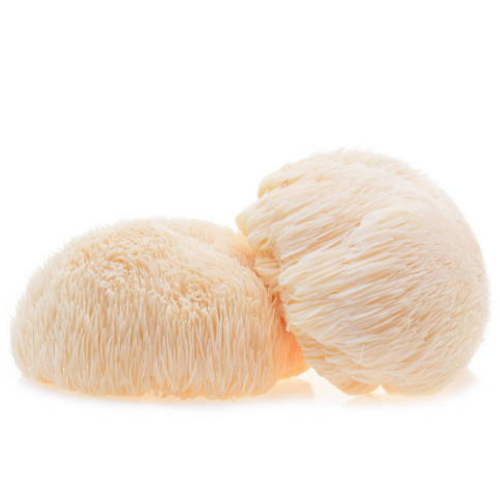 Lion's Mane
Hericium Erinaceus
Lion's Mane is an edible mushroom native to North America, Europe and Asia, it can be identified by its long spines, occurrence on hardwoods, and tendency to grow a single clump of dangling spines. Health benefits include potential for stimulating the growth of brain cells, memory & focus.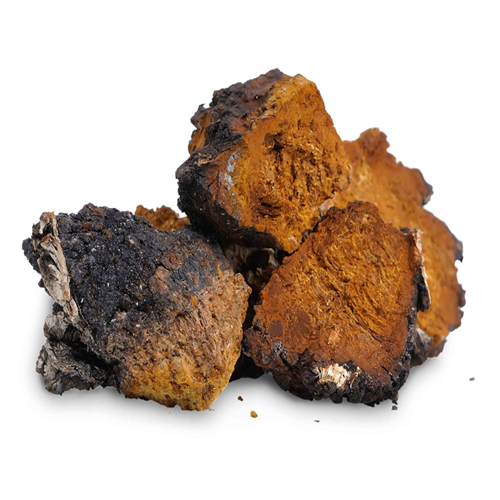 Chaga
Inonotus Obliquus
Chaga is a parasitic fungus that grows on birch trees. The sterile conk is irregularly formed and has the appearance of burnt charcoal. Alternative practitioners believe that Chaga offers numerous health benefits including lower blood sugar, reduce blood pressure, alleviate arthritis, etc.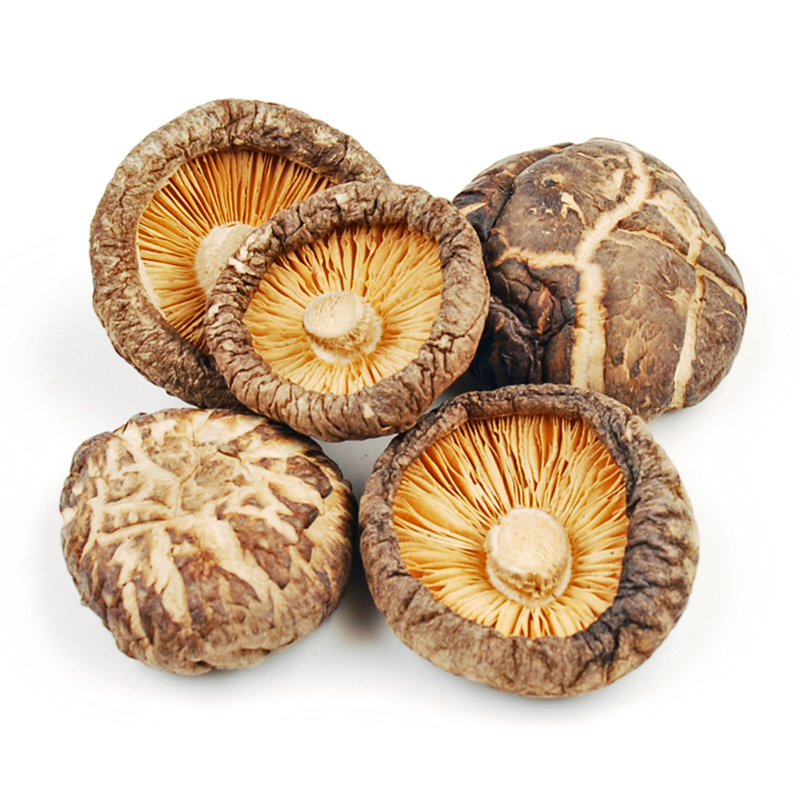 Shiitake
Lentinula Edodes
Lentinula edodes has been used to improve general health for thousands of years throughout Asia. It is a popular edible mushroom known as "Xianggu" in China and "Shiitake" in Japan It is considered a medicinal mushroom in many forms of traditional medicine.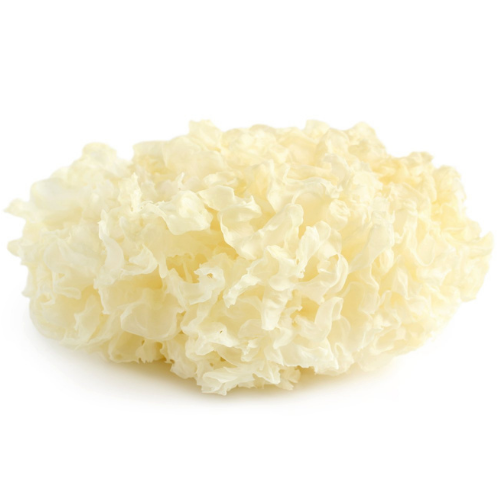 Tremella
Tremella Fuciformis
Tremella fuciformis is a species of fungus; it produces white, frond-like, gelatinous basidiocarps. Tremella is loaded with vitamin D, high in antioxidants and anti-inflammatory. But as you'll learn, tremella contains other special benefits that make it the ultimate beauty superfood.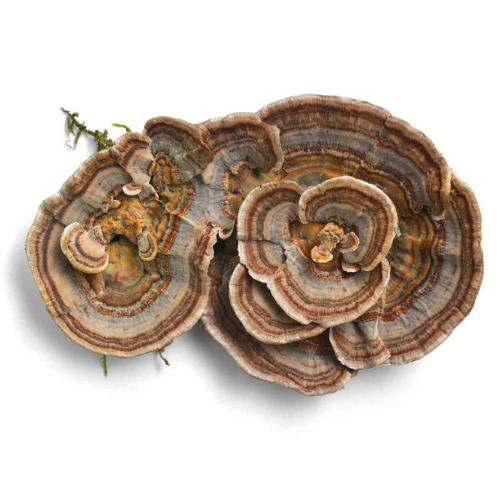 Turkey Tail
Trametes Versicolor
Trametes versicolor is a common polypore mushroom found throughout the world. Turkey tail mushrooms are very high in antioxidants (35 different phenolic compounds.) that reduce or inhibit cellular damage caused by oxidative stress & free radical molecules.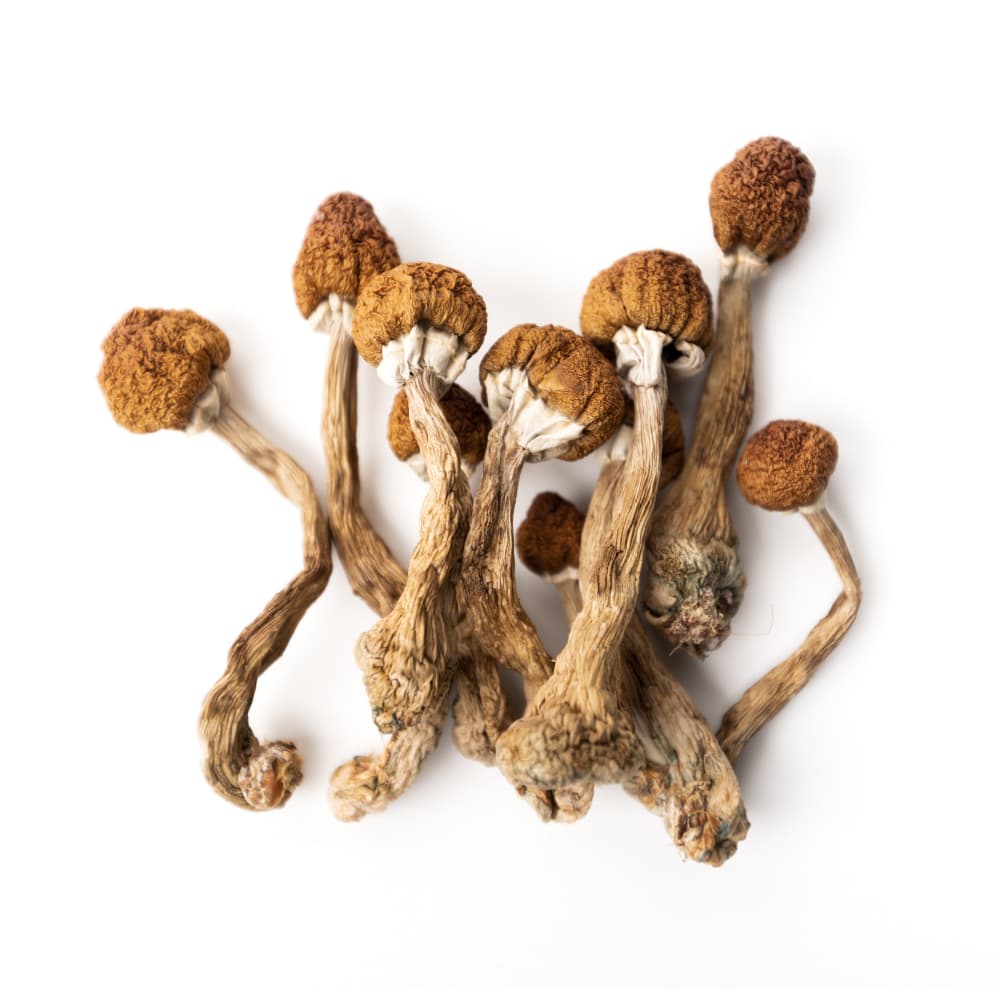 Psilocybin
Psilocin/ 4-HO-DMT
Psilocybe cubensis is a species of psychedelic mushroom whose active compounds are psilocybin and psilocin. Commonly called shrooms, magic mushrooms, golden halos, cubes, or gold caps, it belongs to the fungus family Hymenogastraceae and was previously known as Stropharia cubensis.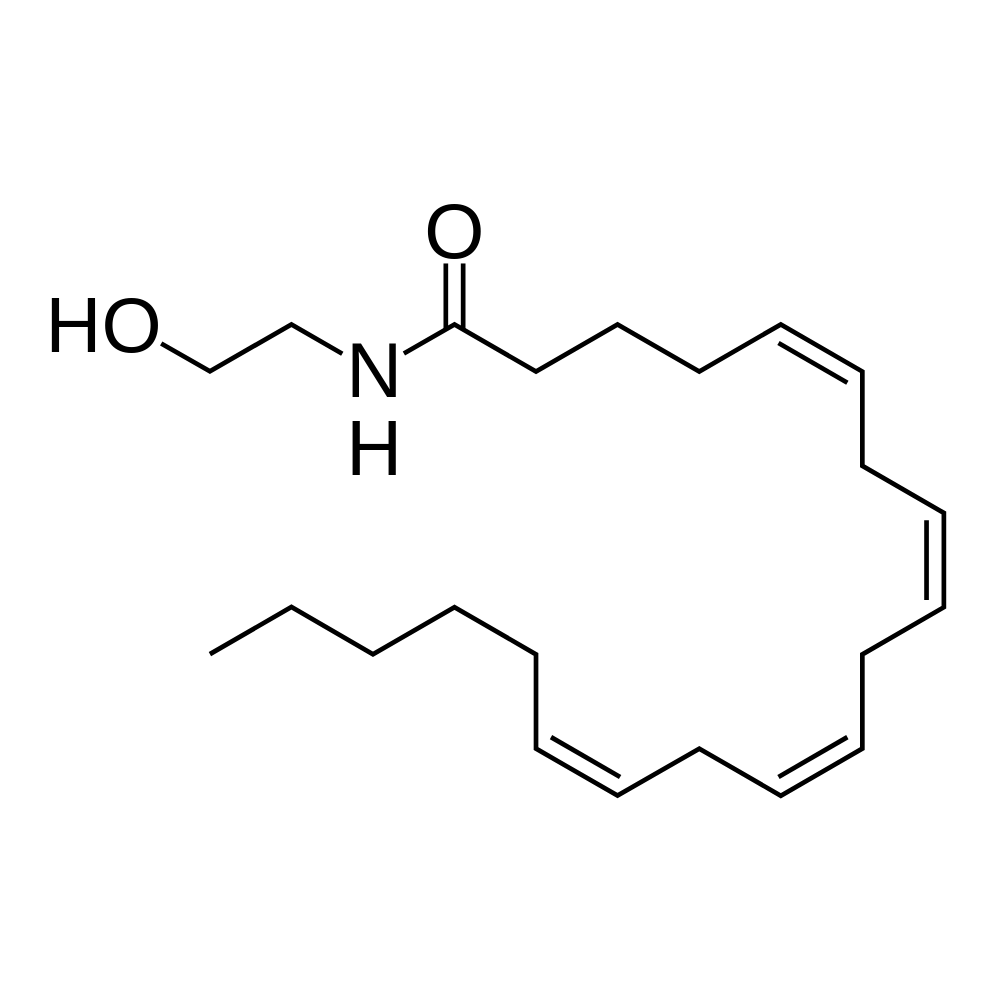 Anandamide (AEA)
Ananda "Bliss"
Anandamide (AEA), is a fatty acid neurotransmitter that was the first endo-cannabinoid to be discovered by Raphael Mechoulam in 1992 – AEA participates in the body's endocannabinoid system by binding to cannabinoid CB1/CB2, etc. receptors. Also know as "Runners High" during exercise.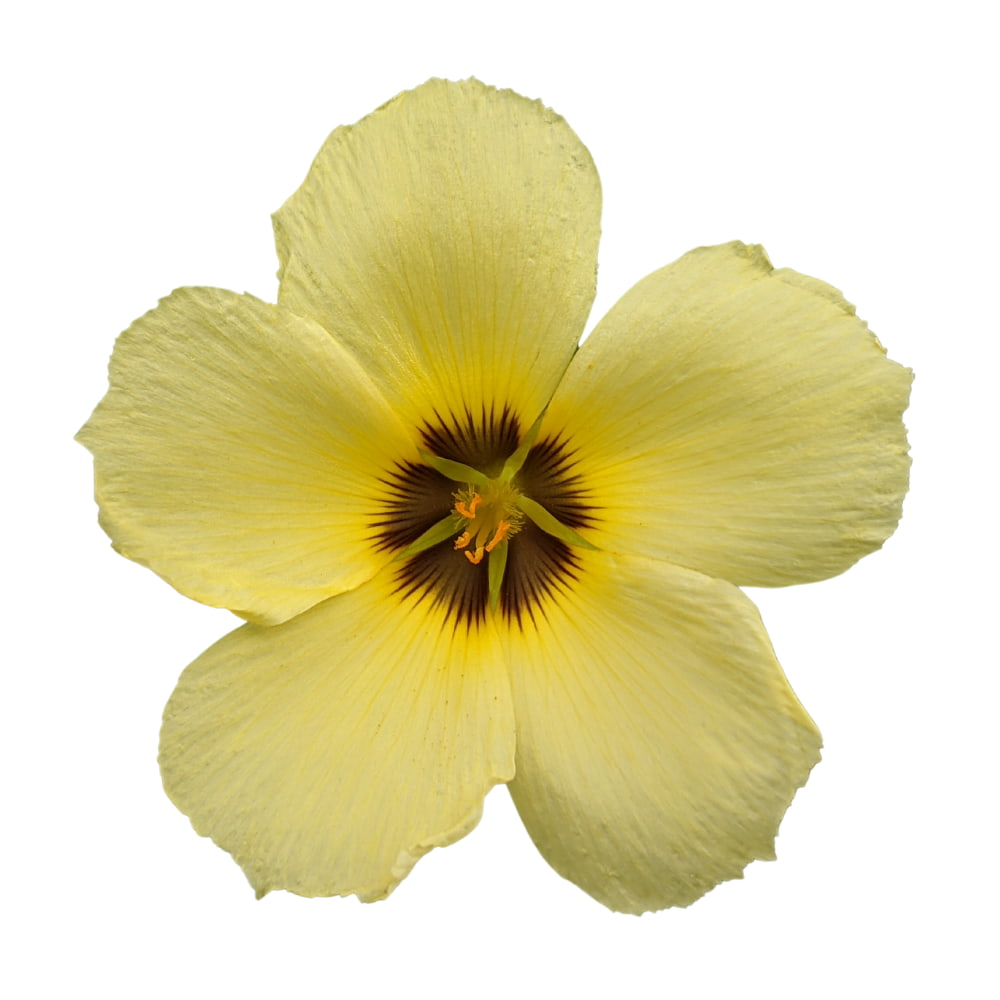 Damiana
Turnera Diffusa
Turnera diffusa, known as damiana, is a shrub native to southern Texas in the United States, Central America, Mexico, South America, and the Caribbean. It belongs to the family Passifloraceae. Damiana is a relatively small, woody shrub that produces small, aromatic flowers.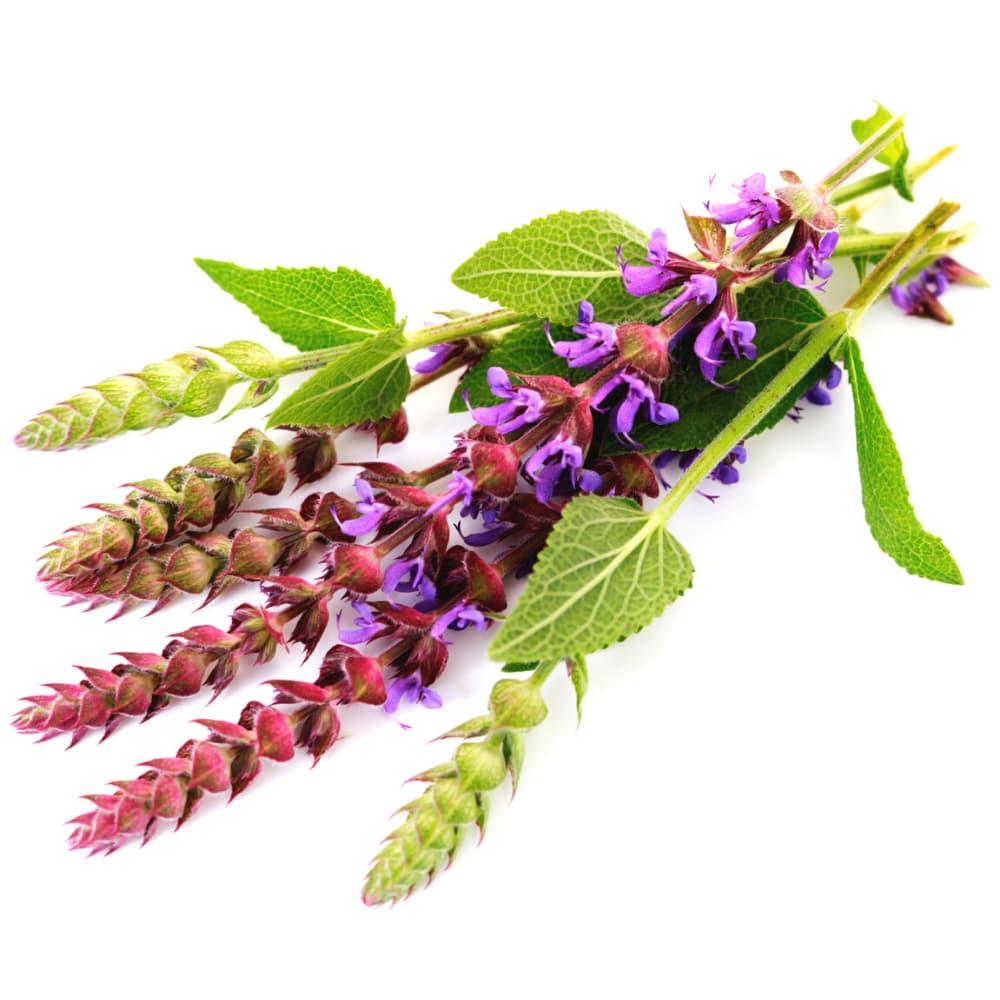 Salvia Divinorum
Seer's Sage
Salvia divinorum is a plant species with transient psychoactive properties when its leaves are consumed by chewing, smoking, or as a tea. The leaves contain opioid-like compounds that induce hallucinations. Its native habitat is the cloud forest in Sierra Mazateca of Oaxaca, Mexico,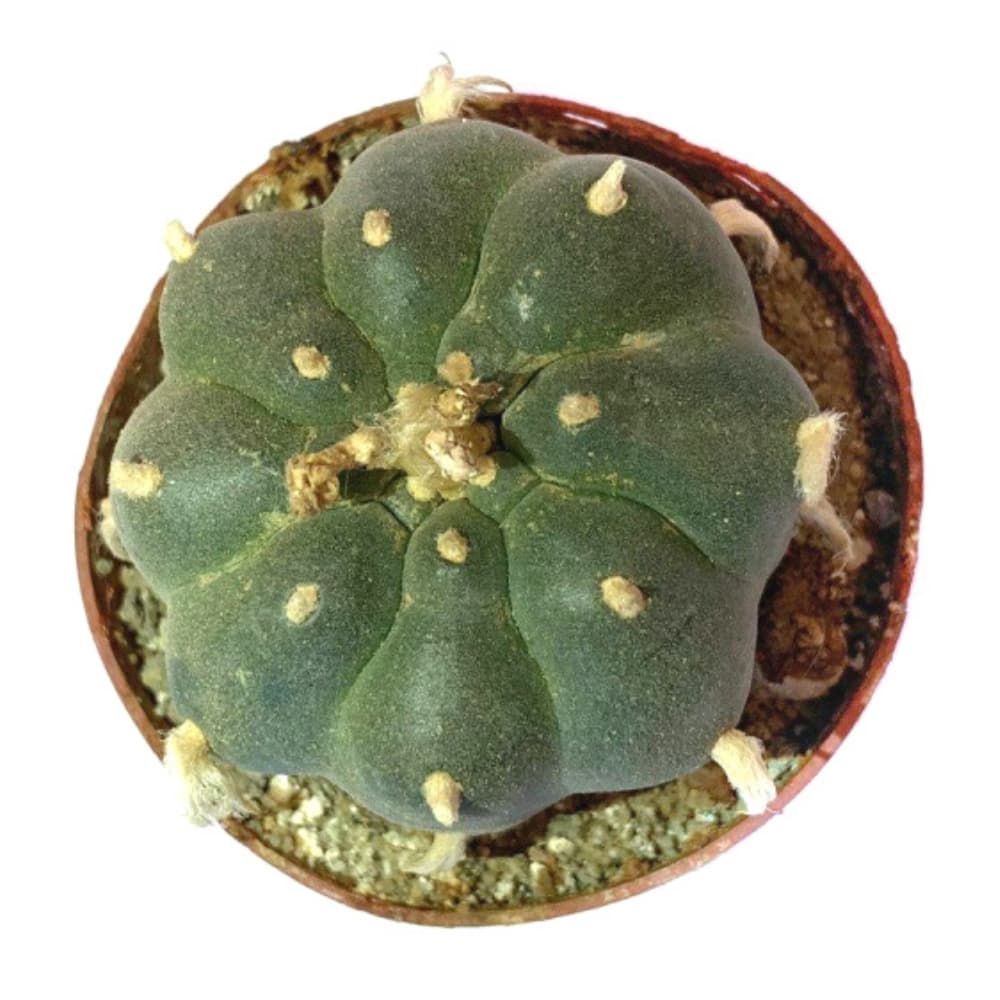 Peyote
Mescaline
The peyote is a small, spineless cactus which contains psychoactive alkaloids, particularly mescaline. Peyote is a Spanish word derived from the Nahuatl peyōtl, meaning "caterpillar cocoon", from a root peyōni, "to glisten". Peyote is native to Mexico and southwestern Texas.
 PSYCHEDELICS & EUPHORICS II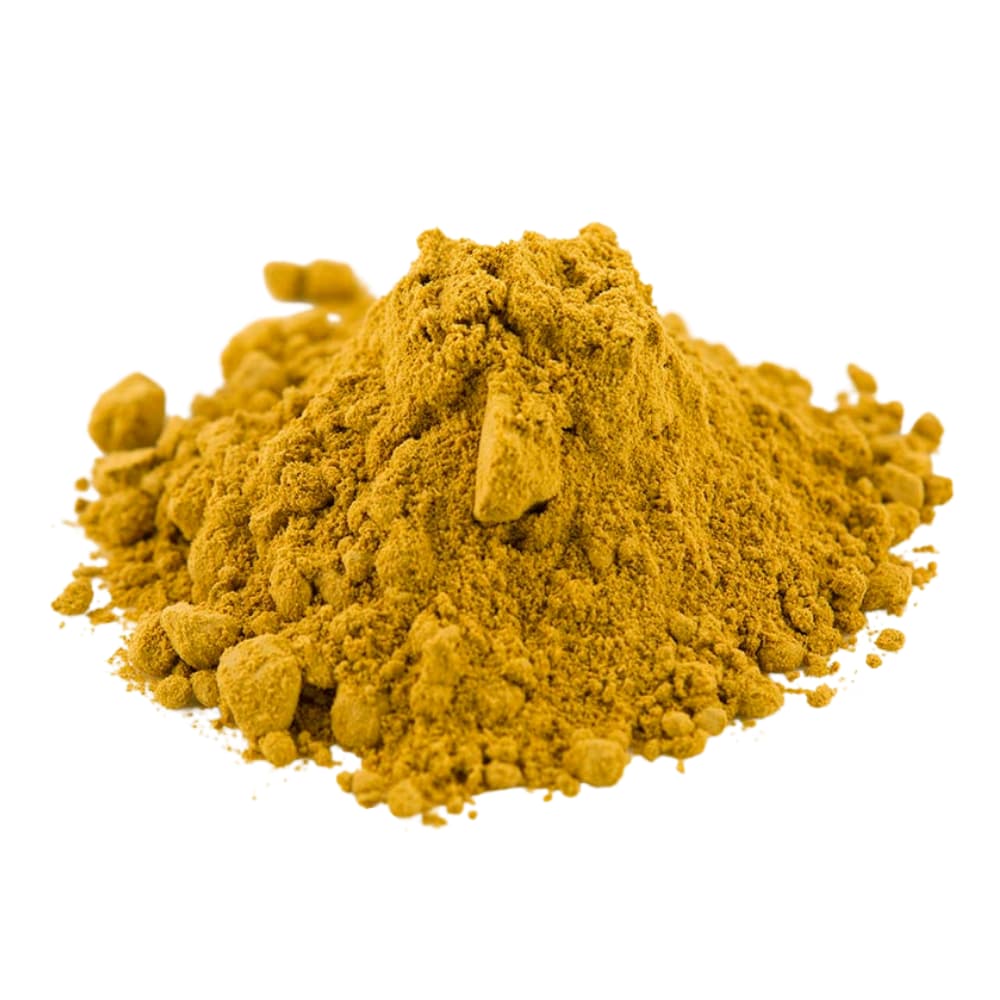 Kava Kava
Piper Methysticum
Kava Kava  is a crop of the Pacific Islands. The name "kava" comes from the Polynesian word "awa," which means bitter. Kava affects the brain and other parts of the CNS. Chemicals called kavalactones that are found in kava are believed to be responsible for its many effects.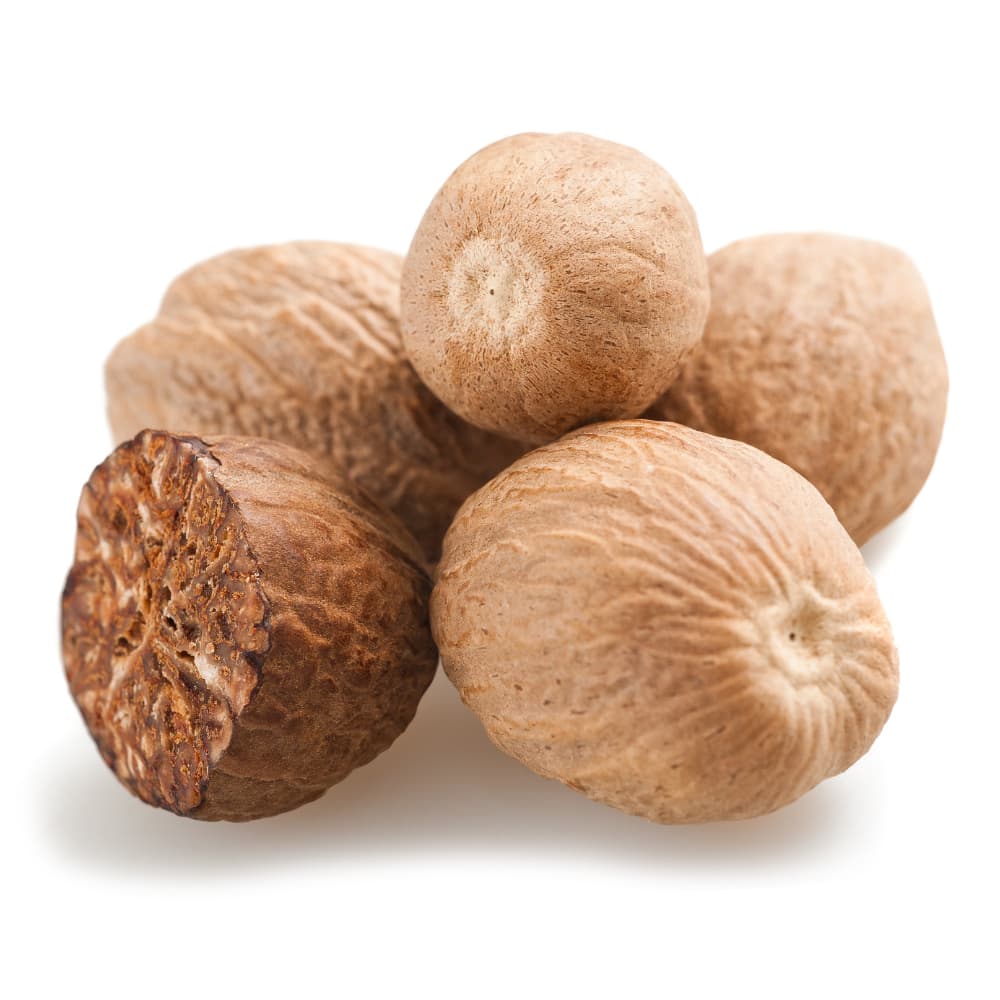 Nutmeg
Myristica Fragrans
Nutmeg, also known as Myristica fragrans, is a common cooking spice known for its warm flavor and sweet taste. The chemical responsible for the "high" caused by nutmeg is known as myristicin – a naturally occurring compound found in common herbs and spices.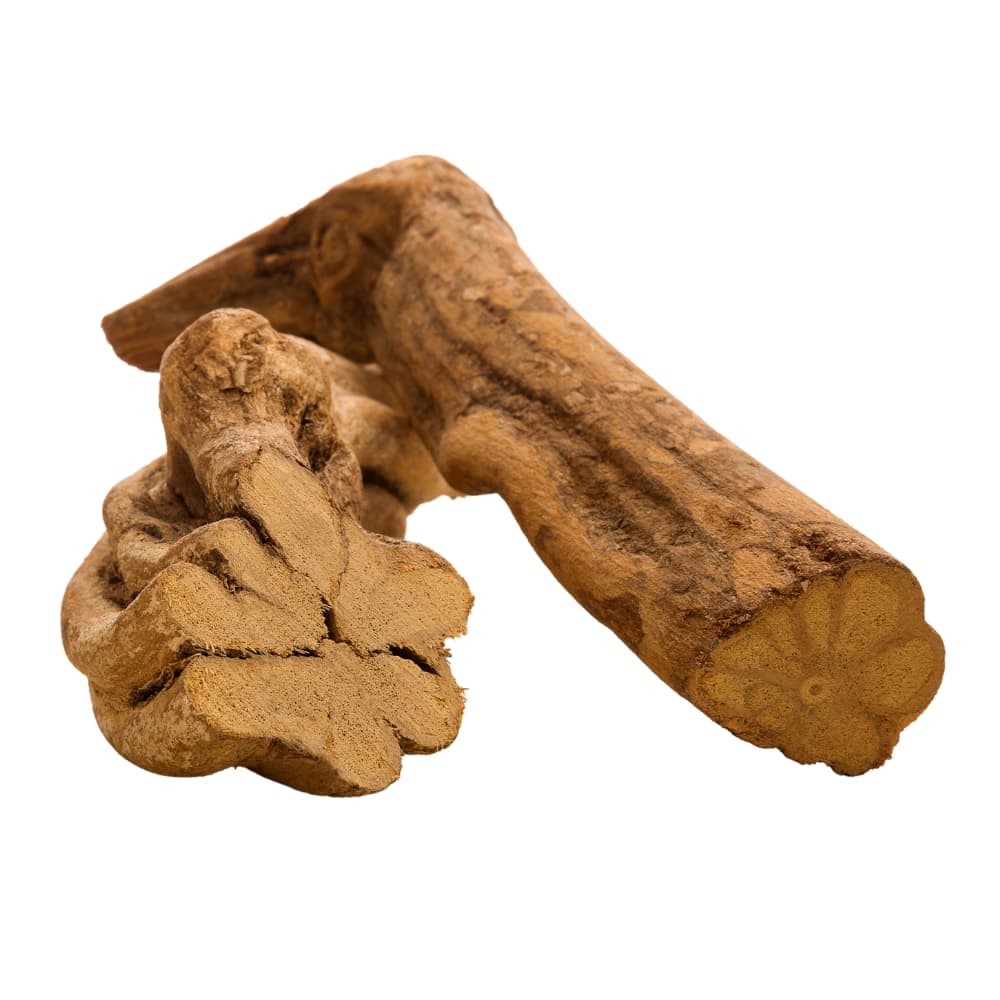 Ayahuasca
Banisteriopsis Caapi
Banisteriopsis caapi, also known as ayahuasca, caapi or yagé, is a South American liana of the family Malpighiaceae. It is one half of ayahuasca, a decoction with a long history of its entheogenic use and its status as a "plant teacher" among the Indigenous peoples of the Amazon rainforest.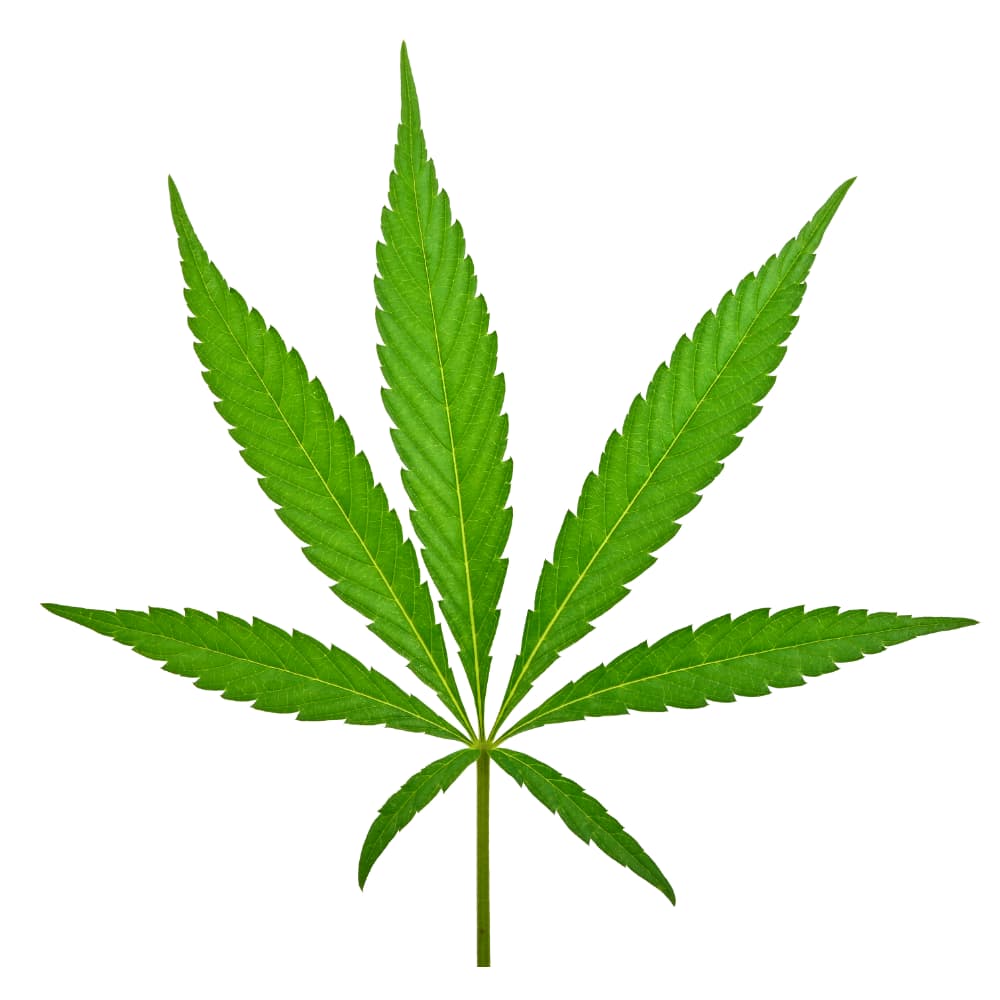 Cannabis
Cannabis Sativa
Cannabis sativa is an annual herbaceous flowering plant indigenous to Eastern Asia, but now  has worldwider cultivation. It has been used throughout recorded history as a source of industrial fiber, seed oil, food, recreation, religious and spiritual moods and medicine.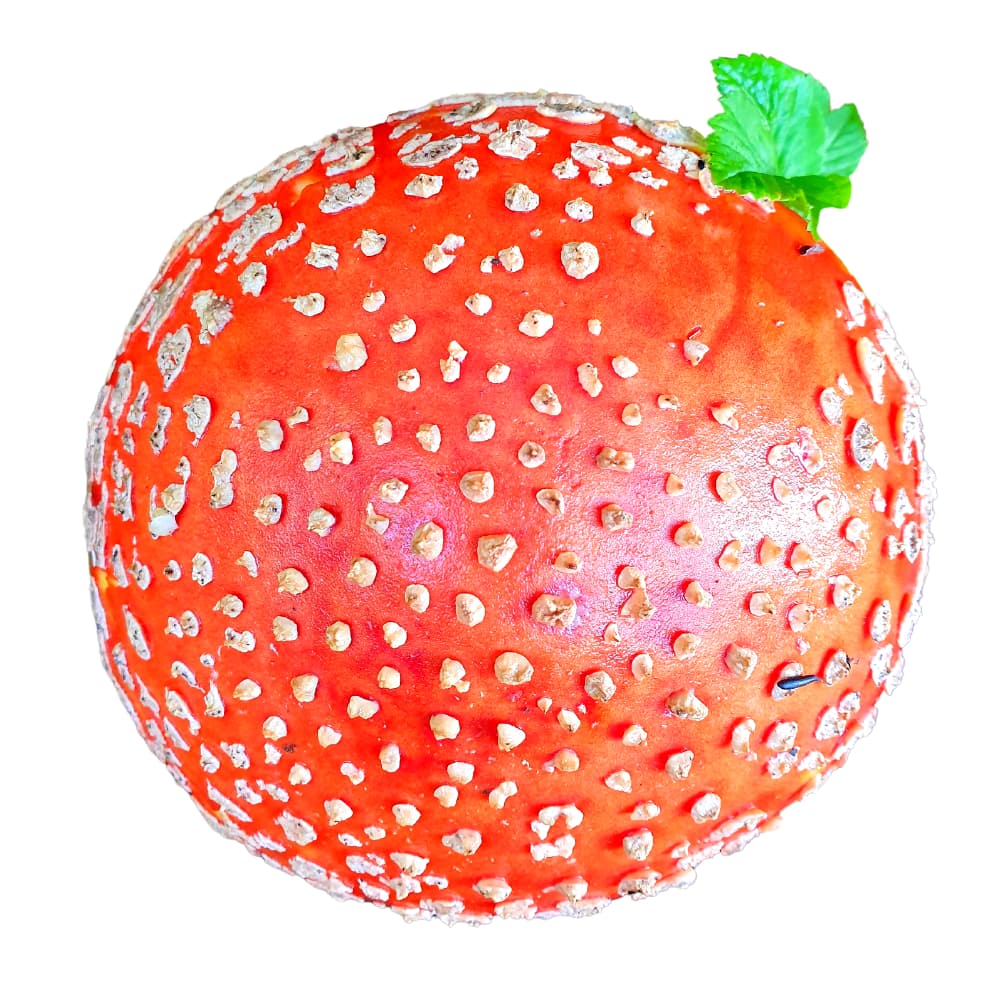 Amanita Muscaria
Fly Agaric
Amanita muscaria is commonly known as the fly agaric or fly amanita, is a basidiomycete of the genus Amanita. It is native throughout the temperate and boreal regions of the Northern Hemisphere. It's many psychoactive effects are described as sedative, hypnotic & lightly psychedelic.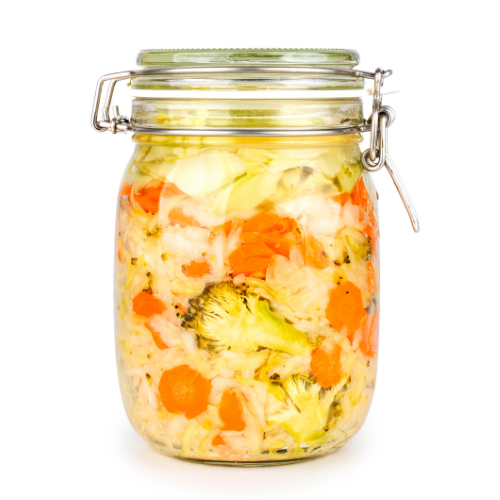 Fermentation
Zymology/ Zymurgy
Utilized for thousands of years fermentation in food processing is the process of converting carbs to alcohol or organic acids using yeasts or bacteria. Fermentation has many health benefits and is used in the production alcohol, bread, yogurt, sauerkraut, apple cider vinegar and kombucha.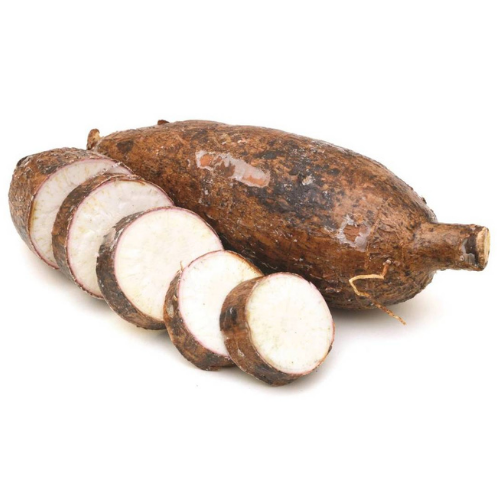 Prebiotic Fiber
Manihot Esculenta
Prebiotic fibers (Casava Root, Chickory, etc.) are compounds in food that induce the growth or activity of beneficial microorganisms such as bacteria and fungi. The most common example is in the gastrointestinal tract, where prebiotics can alter the composition of the gut microbiome.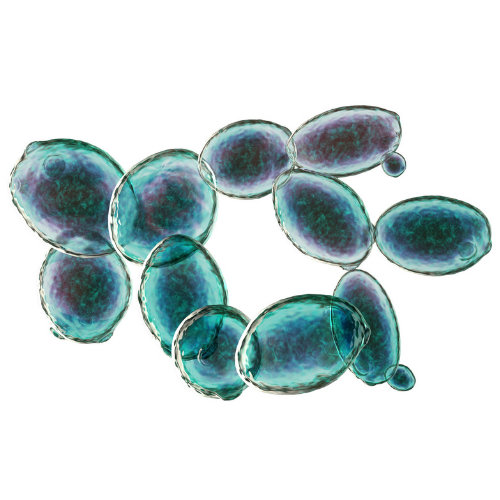 Probiotics
Lactobacillus, Etc.
Probiotics/ microorganisms provide health benefits when consumed via food or supplements & generally improve or restore the gut flora or balance. We have trillions of microbes on & within our body (Bacteria, Fungi/ Yeasts, Viruses, Protozoa) at any given time (both good & bad).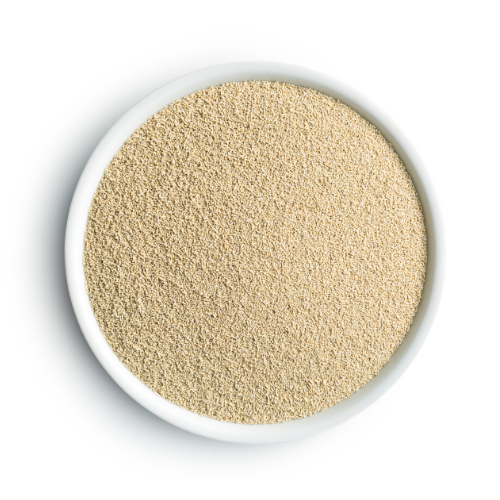 Yeast
Saccharomyces C.
Yeasts are eukaryotic, single-celled micro-organisms classified as members of the fungus kingdom. The first yeast originated hundreds of millions of years ago, and at least 1,500 species are currently recognized. They are estimated to constitute 1% of all described fungal species.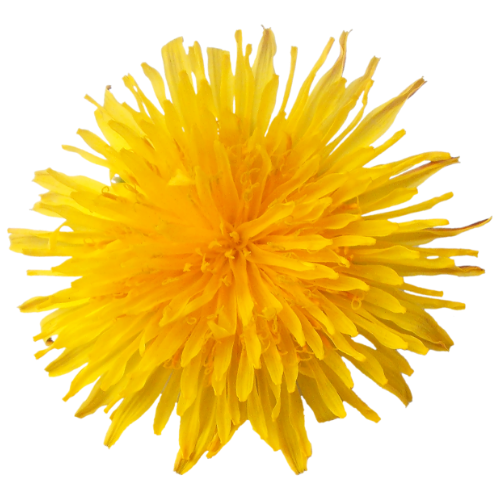 Prebiotic Foods
Top Ten Foods
Dandelion Greens

Jerusalem Artichoke

Yacon Root

Asparagus

Bananas

Oats & Barley

Konjac Root/ Yam

Apples

Cacao Fruit

Flax Seeds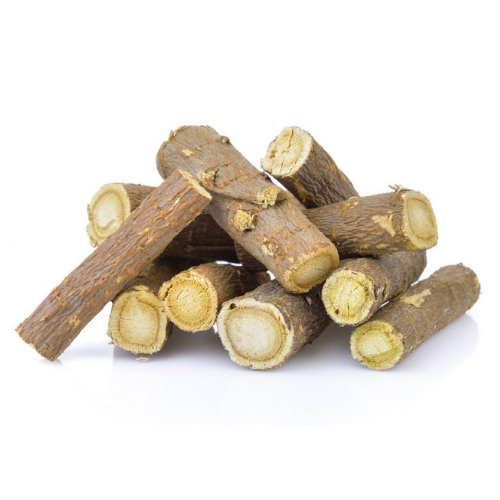 Ashwagandha Root
Withania Somnifera
Utilized for thousands of years in Ayurvedic medicine, ashwagandha has been used to support the immune system, stress and prevent fatigue. Ashwagandha is a small evergreen shrub that  grows in India, the Middle East, and parts of Africa & used to make traditional Ayurvedic medicine.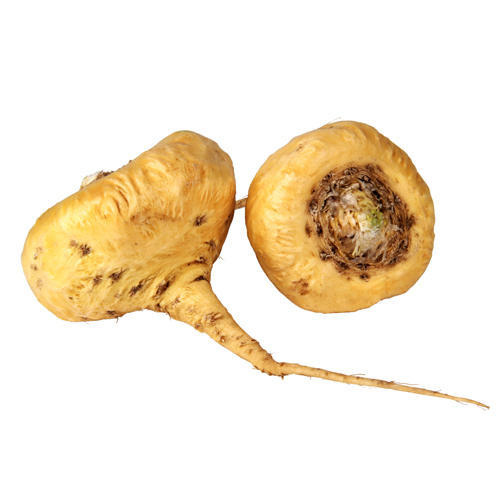 Maca Root
Lepidium Meyenii
Maca or Peruvian Ginseng, is an edible herbaceous biennial plant of the family Brassicaceae that is native to South America in the high Andes mountains of Peru. Aside from its culinary uses, maca may also have several health benefits like supporting male libido, energy, endurance, fertility, mood, etc.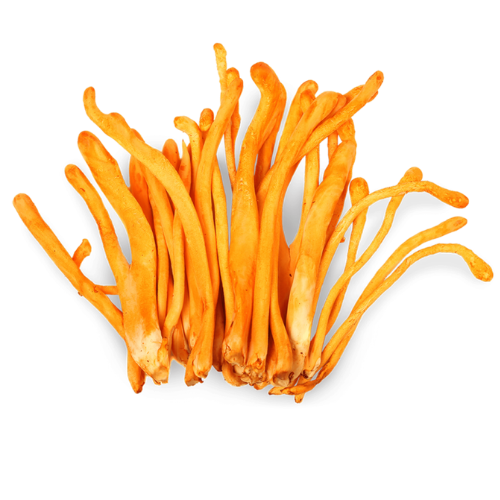 Cordyceps
Cordyceps Militaris
Cordyceps militaris is a species of fungus in the family Cordycipitaceae, and is a entomopathogenic fungus, meaning it parasitizes insects. Cordyceps potential health benefits are promising and include anti-aging, anti-tumor, managing type 2 diabetes, heart health, & more.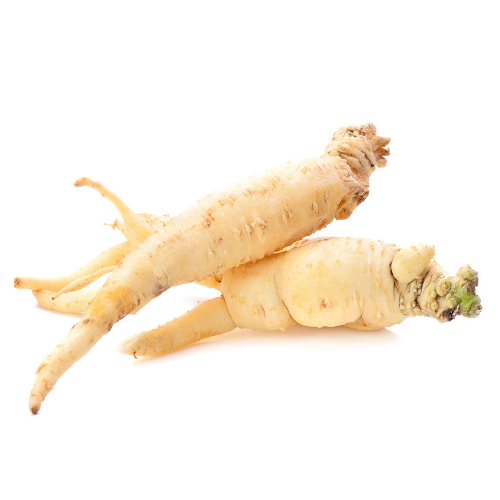 American Ginseng
Panax Quinquefolius
American ginseng is a herbaceous perennial plant in the ivy family, commonly used as an herb in traditional medicine, including traditional Chinese Medicine. It is native to eastern North America. Benefits include reduction of inflamation, supports brain function, boosts immunity, etc.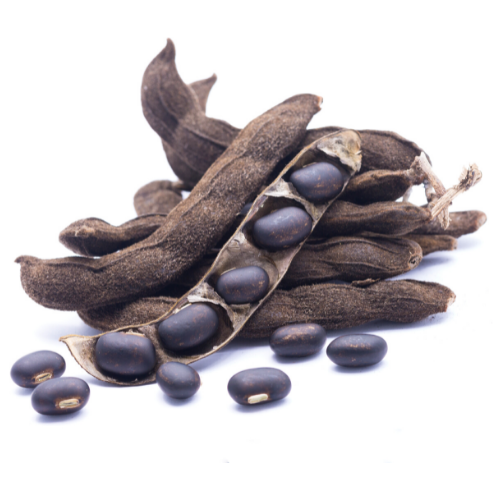 Mucuna Pruriens
"Velvet Bean"
Mucuna pruriens is a tropical legume native to Africa and tropical Asia and widely naturalized and cultivated. It has long been used in traditional Ayurvedic Indian medicine in an attempt to treat diseases including Parkinson's disease due to its extremely high content of L-dopa.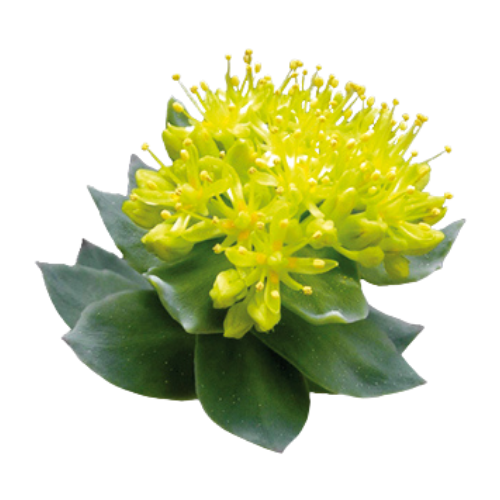 Rhodiola Rosea
"Arctic Root"
Rhodiola rosea is a perennial flowering plant in the family Crassulaceae. It grows naturally in wild Arctic regions of Europe, Asia, and North America. Medicinal uses include stress management, fighing fatigue, mood disorders, brain function, diabetes, etc.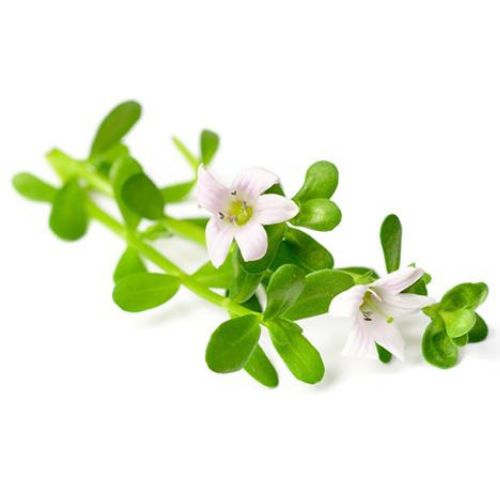 Bacopa Monnieri
"Water Hyssop"
Bacopa Monnieri is a perennial, creeping herb native to the wetlands of India. Bacopa monnieri has been used by Ayurvedic medical practitioners for centuries for a variety of purposes, including inflamation, improving memory, reducing anxiety, and treating epilepsy.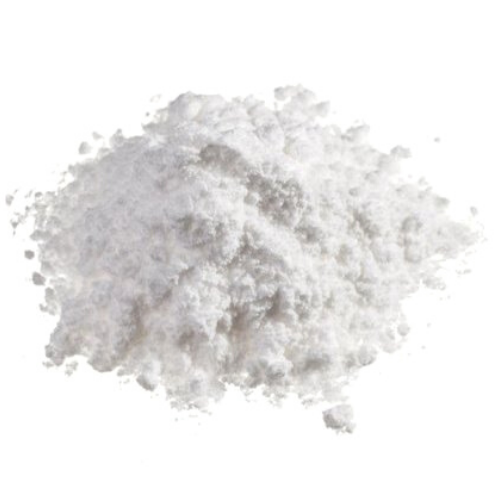 Citicoline
Cytidine Diphosphate
Citicoline is a brain chemical that occurs naturally in the body. In Japan and Europe, Citicoline was originally used as a prescription drug to help improve memory, thinking, and brain function in people who are healing from a stroke or suffering from dementia.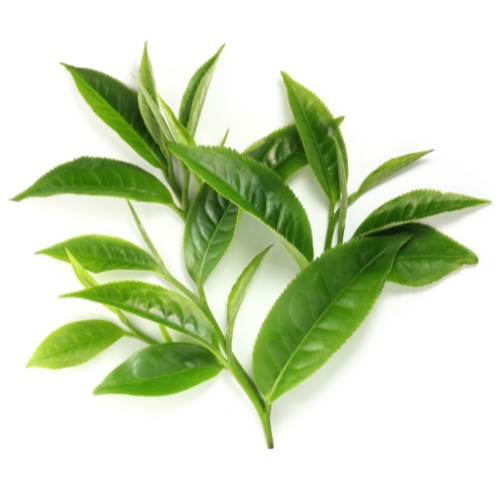 L-Theanine
L-Y-Glutamylethylamide
L-theanine is a naturally occurring amino acid found in green tea -extracts – studies have shown that taking 200 mg of L-theanine has a calming effect, without causing drowsiness. It has been found to increase alpha-waves in the brain, which are linked to creativity.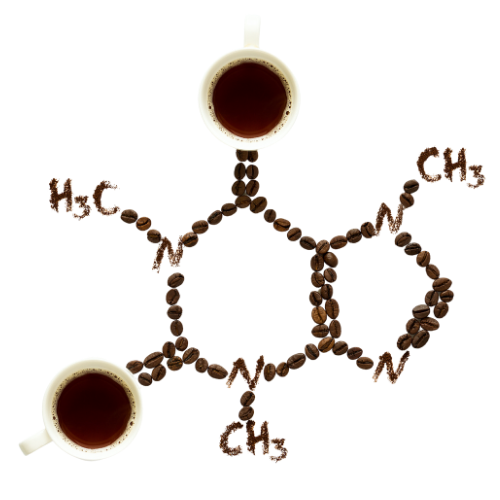 Caffeine
Methyltheobromine
Caffeine is the most widely consumed psychoactive substance in the world! It's found in coffee, cocoa, tea, kola nuts, guarana/mate & added to sodas, energy drinks & functional foods. It works by blocking adenosine receptors in your brain, making you feel less tired.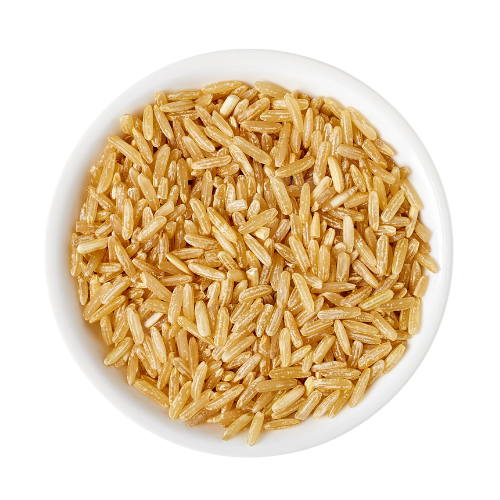 Brown Rice Protein
Oryza Sativa
Brown rice (protein) is rice with the inedible outer hull removed, but with the germ and outer layer intact. It's produced through a process that separates the carbs from the protein to extract all the good stuff – namely, the plant-based protein, aminos, & other very important nutrients!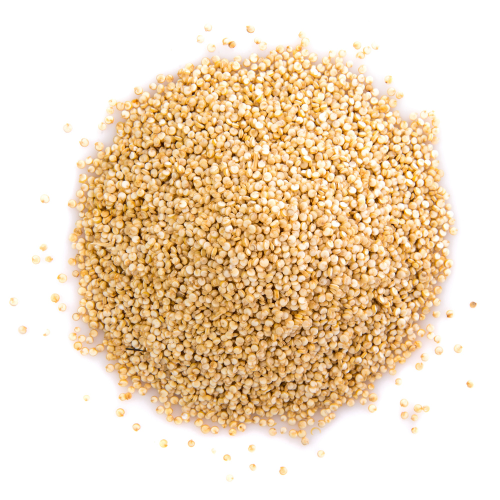 Quinoa Protein
Amaranthaceae
Quinoa is a flowering plant in the amaranth family. It is a herbaceous annual plant grown as a crop primarily for its nutritious edible seeds; the seeds are rich in protein, dietary fiber, B vitamins, and dietary minerals in amounts greater than in many grains. Quinoa is delicious!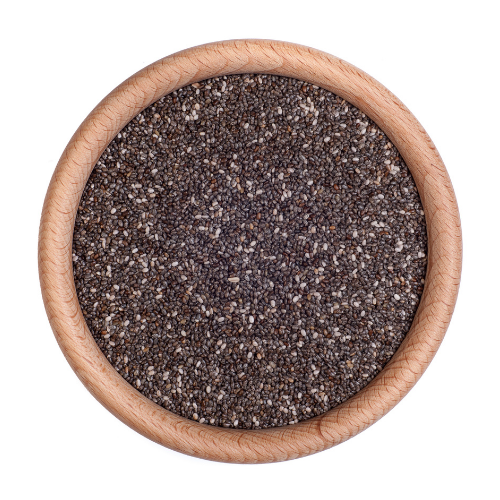 Chia Seed Protein
Salvia Hispanica
Chia seeds are the edible seeds of Salvia hispanica, a flowering plant in the mint family native to central and southern Mexico. Chia seeds are full of important nutrients. They are an excellent source of omega-3 fatty acids, rich in antioxidants, and they provide fiber, iron & calcium.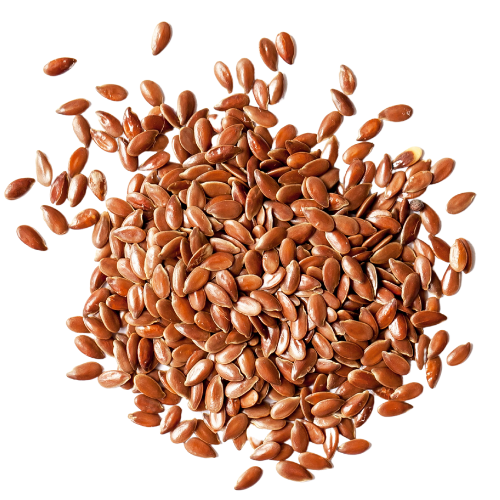 Flax Seed Protein
Linum Usitatissimum
Flax, also known as linseed, is a flowering plant in the family Linaceae. Flax seeds are loaded with high-quality protein and many nutrients including omega-3 fats, lignans, dietary fiber which is shown to support the lowering of cholesterol & blood pressure.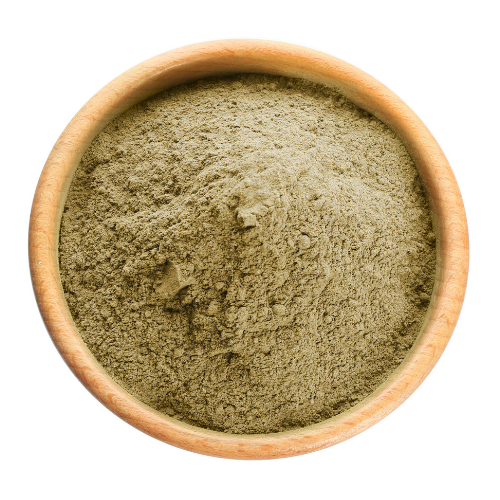 Hemp Seed Protein
Cannabis Sativa
Hemp protein comes from the cannabis sativa plant seeds & is an excellent source of plant-based protein (it doesn't contain any THC!) The human body needs 22 amino acids and hemp has all 22 along with the perfect balance of omega 3/6/9 oils. Hemp is a healthy  & sustainable food.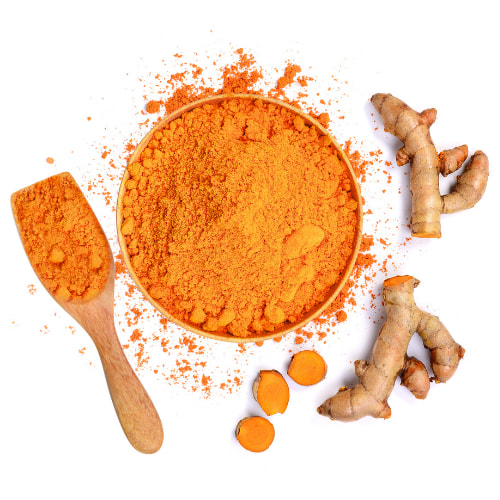 Turmeric Root
Curcuma Longa
Turmeric is a common spice that comes from the root of Curcuma longa. Turmeric has a warm, bitter taste and is frequently used to flavor or color curry powders. It contains a chemical called curcumin that it is used to treat conditions that involve pain and inflammation.
Echinacea
Echinacea Purpurea
Echinacea is a genus of herbaceous flowering plants in the daisy family. It has ten species, which are commonly called purple coneflowers. Native Americans have used it for centuries to treat various ailments like colds, pain, inflammation, migraines and many other related health issues.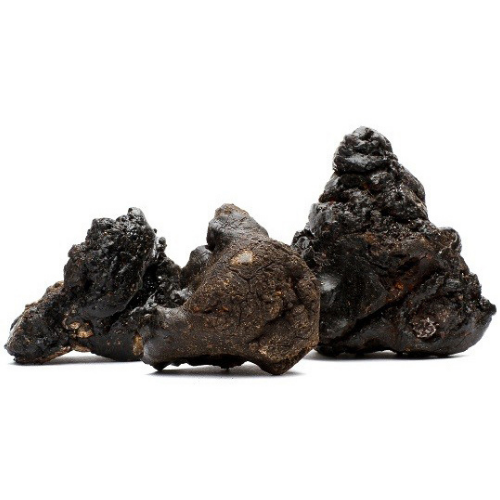 Shilajit
Karpura Shilajit
Shilajit is a sticky substance found primarily in the rocks of the Himalayan mountains. It develops over centuries from the slow decomposition of plants and is commonly used in ayurvedic medicine to treat low testosterone, fatigue, infertility, heart health, inflammation, etc.
Gotu Kola
Centella Asiatica
Known as the "herb of longevity," gotu kola is a staple in traditional Chinese, Indonesian, and Ayurvedic medicine. Practitioners claim the medicinal plant has the power to boost brainpower, heal skin issues, and promote liver and kidney health — and studies seem to agree.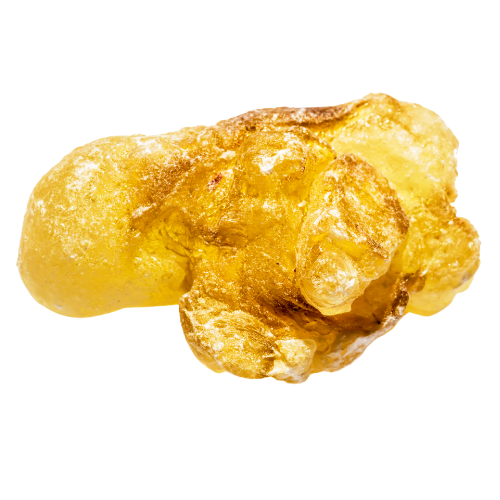 Boswellia
Boswellia Serrata
Boswellia serrata is a tree prevalent in India, the Middle East and North Africa. The resin obtained by peeling away the bark is commonly known as frankincense or olibanum. Boswellia is used widely in Ayurveda for treating arthritis, ulcerative colitis, coughs, sores, wound healing, and asthma.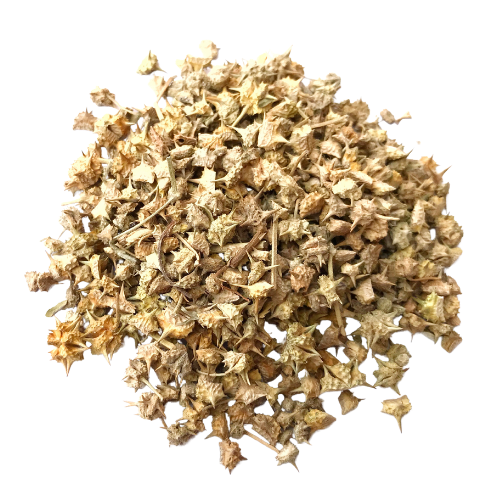 Tribulus Terrestris
Zygophyllaceae
Tribulus terrestris is a flowering plant that is native to warm temperate & tropical regions of the world. It is known to improve libido & spermatogenesis, as well as increasing levels of testosterone & causing a marked increase in sexual behavior & proerectile effects in males.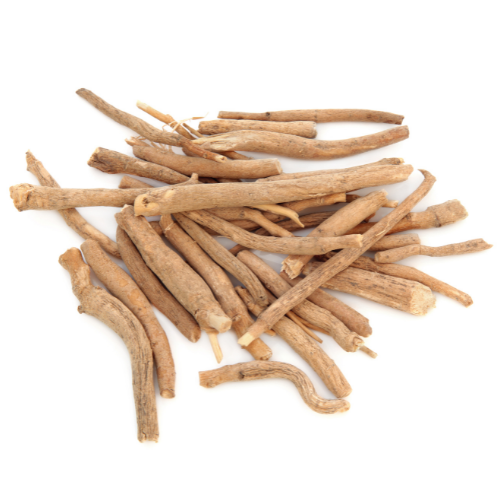 Panax Ginseng
Aralaceae
Panax ginseng belongs to the Aralaceae family & has enjoyed a reputation as one of the finest aphrodisiacs in the world. As the neurotransmitter inducing penile erection, NO (Nitric Oxide) release was shown to be enhanced by ginseng &  often used in Traditional Chinese Medicine.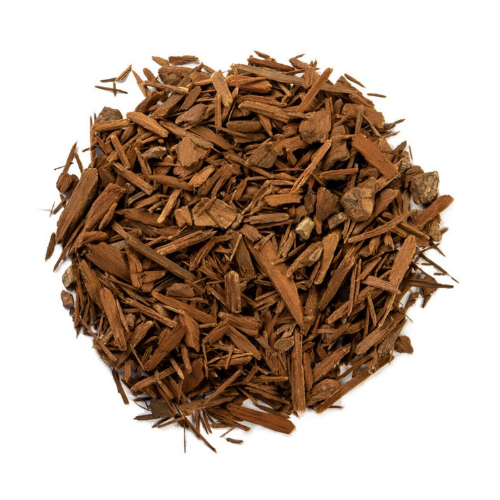 Yohimbe Bark
Pausinystalia Yohimbe
Yohimbe is an evergreen tree native to central and Western Africa. It has a compound called yohimbine in its bark. Bark has been used traditionally as an aphrodisiac and to enhance sexual performance. Yohimbe is promoted for erectile dysfunction, blood flow & much more.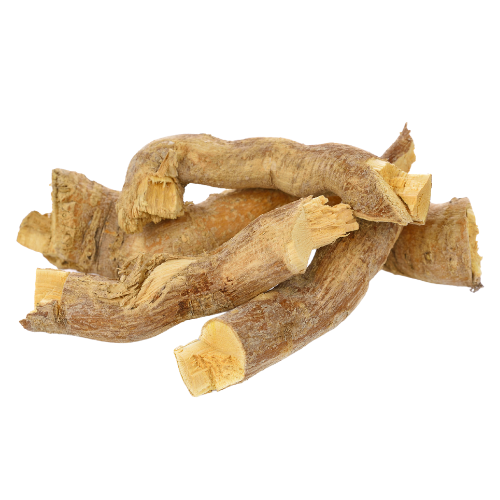 Tongkat Ali
Eurycoma Longifolia
Eurycoma longifolia is a flowering plant in the family Simaroubaceae. It is native to Indochina and Indonesia, but has also been found in the Philippines. Tongkat ali roots have been used for centuries as an aphrodisiac for loss of M/F sexual desire & male impotence.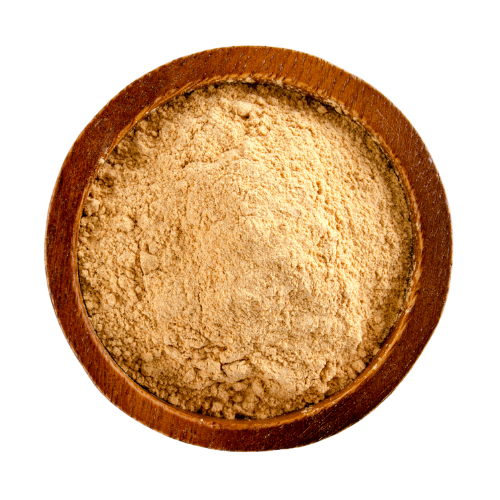 Red Maca
Lepidium Meyenii
The maca plant, known scientifically as Lepidium meyenii, is sometimes referred to as Peruvian ginseng. It mainly grows in the Andes of central Peru, in harsh conditions and at very high altitudes & has traditionally been used to enhance fertility and sex drive in both men & woman.